Apple iPhone 8 Plus Review: Better, Faster, More!
Pros
Improved portrait mode and fantastic dual-lens camera are what makes it an ideal choice for photography enthusiasts. Lightning fast speed and wireless charging are also a great plus.
Cons
The design may sound you a little outdated. Not a good choice for those looking for a medium-sized mobile. Besides, it lacks some iPhone X camera functions and features.
The bottom line
Overall, the Apple iPhone 8 Plus is a great phone from all aspects, bringing you cutting-edge features that could also be seen in iPhone X. Everything is perfectly manage expect body.
If you're an Apple fan and confused with iPhone X and iPhone 8 Plus, you may be find lots of reasons to go with iPhone X because it's probably the best iPhone from Apple so far. Unfortunately, the 8 Plus didn't get any attention and it seems like it's going to be the worst phone of Apple.
From body to processor, everything looks as if it has been taken from its predecessor. We don't see any big update from Apple. It seems like Apple's all focus was on iPhone X only. So, there's no point in investing in iPhone 8 Plus when you have other attractive option like iPhone X.
Other key features of iPhone 8 Plus include but are not limited to – 5.5-inch large display, iOS 11, Hexa-core processor, 7MP secondary and Dual 12MP primary camera, Geo-tagging, touch focus, 4K video recording, 8MP image recording, face and smile detection, panorama, HDR, fingerprint sensor, and a Li-Ion 2691mAh battery.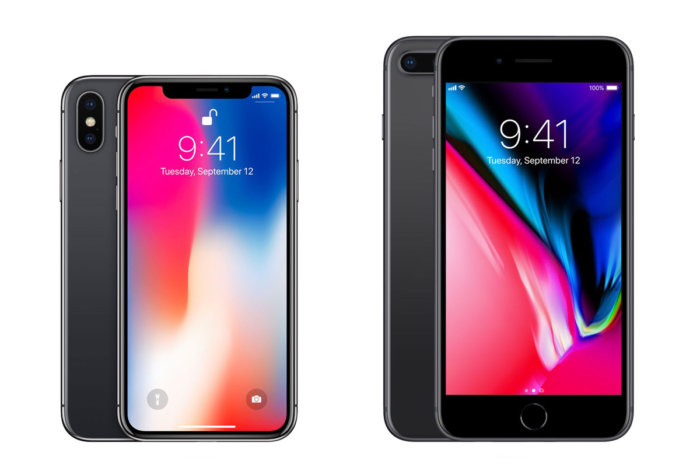 How you look at Apple iPhone 8 Plus? Want to add something constructive to this story? Please feel free and don't hesitate to let us know your valuable thoughts, using the comment section below.